Titanium U Bolts, Round Bend
Titanium U-Bolt
GR1 GR2 GR3 GR5 GR7 GR12, etc.
DIN 3570, ASME B 18.31.5, JIS B 2809, etc.
Metric size Range from DN20 upto DN500
Imperial size Range from 1/4" upto 1"
Available in your requested size.
High strength, Corrosion resistance, Lightweight.
Titanium Round Bend U-Bolts
A U bolt is also called a U bolt clamp or U clamp, it is a threaded u shaped fastener. Titanium U-bolts are manufactured from titanium bars by cold or hot forming methods. Due to corrosion resistant, high strength, long service life, Titanium U Bolts are used as pipe supports in the chemical industry and heavy equipment.
Aerospace Grade Titanium round bars as raw material.
100% Quality control throughout traceability.
Professional experience in manufacturing titanium bolts and screws.
A one-stop solution for all your titanium fastening needs.
Customized Non-standard and special size is available in Titanium according to your drawing or requirement.
Titanium and Titanium alloy U Bolts are widely used in Chemical Industry, Medical Equipment, Shipbuilding, Desalination for sea water, Machining Field, Sports Equipments, Medical Industry, Auto Parts, Aerospace Engineering, Petroleum Exploitation Equipment, Corrosive-resistant equipment etc.
Titanium U-Bolt Dimensions
Size (C x L)
Thread Length (T)
Fits Pipe Size
1/4″-20 (UNC)
9/16″
x
1-3/8″
3/4″
1/4″
3/4″
x
1-1/4″
3/4″
3/8″
3/4″
x
1-3/4″
1″
3/8″
3/4″
x
2-3/4″
2″
3/8″
3/4″
x
4-3/4″
4″
3/8″
1″
x
1-3/4″
1″
1/2″
1-1/8″
x
2-1/4″
1-1/4″
3/4″
1-1/8″
x
3-1/2″
2-3/4″
3/4″
1-3/8″
x
2-3/4″
1-3/4″
1″
1-3/4″
x
2-3/4″
1-1/4″
1-1/4″
2″
x
3-1/2″
1-3/4″
1-1/2″
5/16″-18 (UNC)
1-3/8″
x
2-1/2″
1-1/4″
1″
1-3/8″
x
3-3/4″
2-1/8″
1″
1-3/4″
x
3″
1-1/2″
1-1/4″
1-3/4″
x
4-1/4″
2-1/2″
1-1/4″
2″
x
3-1/4″
1-1/2″
1-1/2″
2″
x
3-11/16″
2″
1-1/2″
2″
x
4-11/16″
2-3/4″
1-1/2″
2-1/2″
x
3-1/2″
1-1/2″
2″
2-1/2″
x
4-3/16″
2-1/4″
2″
2-1/2″
x
5-3/16″
3″
2″
3/8″-16 (UNC)
2″
x
3-1/8″
1-1/2″
1-1/2″
2-1/2″
x
3-5/8″
1-3/4″
2″
3″
x
4-1/8″
1-3/4″
2-1/2″
3-1/2″
x
4-5/8″
2″
3″
3-1/2″
x
6-1/2″
3″
3″
1/2″-13 (UNC)
3″
x
5″
2-1/2″
2-1/2″
3-1/2″
x
5-1/2″
2-1/2″
3″
4″
x
6″
2-1/2″
3-1/2″
4-1/2″
x
6-1/2″
2-1/2″
4″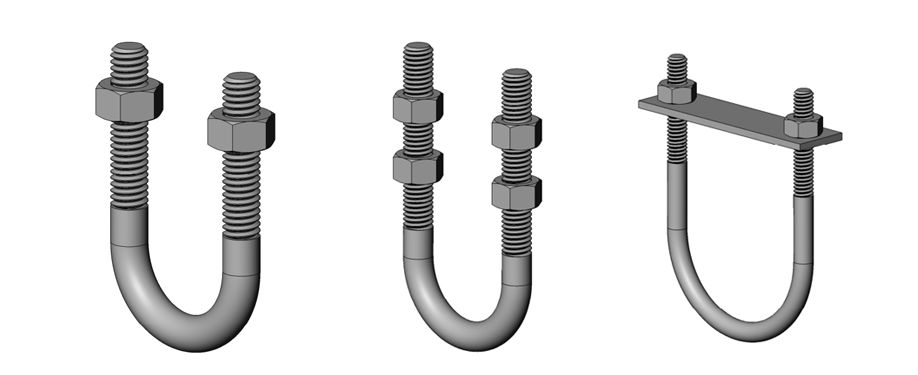 Please contact us using the form below